April's Monthly Insight
By Peyton Moore-Woods April 1, 2020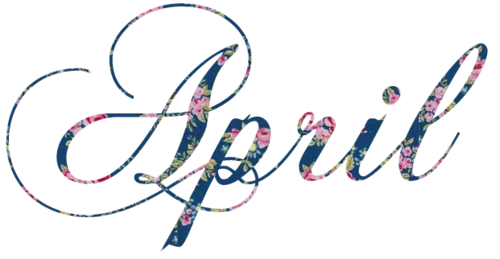 Here comes the sun! Springtime is in full effect as we enter April. It's a month of blossoming as flowers begin to bloom and our energy feels rejuvenated. The name is derived from the Latin word aperire, meaning "to open." April is associated with two main goddesses. Ancient Romans honored the goddess of Venus (also known as Aphrodite). She ruled over love and beauty. The Germanic goddess of spring and rebirth Ēostre (also known as Ostara) was celebrated with a feast during April. We even maintain some of the old customs for our modern Easter holiday. Ēostre was symbolized by hares and eggs. 
April's birthstone is the diamond. The fiery Aries watches over April until the 18th, when it gives way to earthy Taurus on the 19th. April's birth flowers are the daisy and sweet pea. Both represent delicate innocence, just like the fresh growth of spring. 
Spiritual Uplifts Magical Moon for March
By Linda Pritchard, March 1, 2020
March's full moon in wiccan ritual is called the "Alder moon."  The Alder moon is the king of waters. This moon is good for rituals for growth in businesses.  It also helps to bring your ambitions closer to fruition and any hidden potential. Alder wands, tree symbols, and the color red can be used in a ceremony.                                          
First quarter     March 2nd             2:58 pm
Full Moon         March 9th         1:48 pm
Last Quarter   March 16th            5:35 am
New Moon       March 24th            5:29 am
A Full Moon Ritual for March
You will need:  One red candle, one green aventurine or to make it strong green garnet. 
Repeat the following:
"Lovely lady of the moon,
Bring luck and money to me soon.
I care for the less fortunate and weep for those that I cannot reach and ask that you send them money soon. 
Fill our hands of gold.
Fill our body, mind and spirit with all the luck it can hold.
Thank you lady of the moon for your light through any darkness."
Repeat 3 times
Monthly study at Spiritual Uplifts for April
 By Peyton Moore-Woods April 1, 2020
Crystal: Selenite. This beautiful and calming stone helps us all connect with our higher selves by activating the Crown Chakra. It brings mental clarity, clears energy blockages, and promotes tranquility. Selenite is a wonderful stone for healers or those looking to create an environment filled with positive energy.
Book: A Little Book of Pendulum Magic by D.J. Conway. Learn how to connect with your pendulum with this helpful and quick guide! Written with simple and direct instructions, Conway provides her readers with several different methods of using a pendulum. It is a must have for anyone looking to deepen their intuition and learn about different psychic tools.
Oil: Van Van Oil. Van Van oil is known to help open the doors of success. It brings in good luck, love, and prosperity when used in mojo bags, added to talismans, or used for candle dressing. You can also sprinkle on your doorways to block out negative energies. Lemongrass is one of the central ingredients, giving it a fresh and crisp scent.
Herb: Dandelion Root. While many people see dandelions as pesky weeds, they have many uses when cultivated safely. Our certified organic dandelion root is traditionally used to aid with digestion and liver issues. Modern herbalists have discovered that it is also helpful with lowering high blood pressure, bloating due to PMS, and is effective to use when one is going through a dietary cleanse. When ground up into a paste, it soothes irritated skin and acne. This root can also be roasted and brewed to make your very own caffeine free coffee. 
Monthly Quote
Researched by Donna Long March 1, 2020
"May your troubles be less and your blessings be more, and nothing but happiness come through your door." Irish Blessing, author unknown. 
Crystal Light Bed and Bio-Mat
Heals: Emotional blockages, headaches, negative thinking, helps with blood pressure, joint pain, weight loss, decrease stress & fatigue…and much more.
Call to set your appointment today.
Sessions: 1/2 hour/$45.00, 45 mins/$60.00, 1 hour/$80.00
Discount packages: 
Video Aura Camera
This aura camera is high tech featuring Aura color analysis and bio-feed back, which focuses on your physical and spiritual well-being. It will show any blockages and personality traits. Knowing only your base Aura color gives you an in-depth look into your core beliefs, physical, emotional, mental and spiritual behaviors and patterns.
Numerology
 Kimberly Pritchard-Hastings March 1, 2020
As we know, 2020 is a working year of the 4, bringing us the energy of hard work and planning. I'm sure most of you have felt this energy over the past two months and you may be feeling burnt out. Thankfully, one of the many gifts the Universe brings to us are the breaks, which allow us to unwind and recharge. One of these breathers occurs this month, as March is a 7 universal month, the number of reflection and  solitude.
This month, it is important that you take time for yourself. Embrace this time off and contemplation to enjoy what truly makes you happy. Get outside and experience nature or finishing reading that book you've been putting off. Journaling is a great tool to reflect on what you've accomplished and what you have left to do. As the 7 is also the number of knowledge, this is the perfect time to take some classes and explore your horizons. Just remember to come up for air and emerge here and there. As the downside of the 7's introverted energy is a feeling of isolation. Be sure to get out and enjoy the company of others. 
Expand your horizons, experience new things. Monthly Horoscope - March
Aires: Your goals are shifting. You are ready for challenges.
Taurus: Be patience, and focus on your goals.
Gemini: You find inspiration in your emotions.
Cancer: Time to organize your finances.
Leo: Time to increase your energy with fitness.
Virgo: Love matters are intense yet peaceful and intimate.
Libra: Bring an open mind and heart to your work.
Scorpio: Positive energy seems to attract what you have been waiting for. 
Sagittarius: Kindness comes from someone special.
Capricorn: Full moon brings a romantic encounter.
Aquarius: This month brings spirits of newness and empowerment.
Pisces: Pour energy into work and finances.
Mercury in Retrograde
February 17th to March 10th
June 18th to July 12th
October 14th to November 3rd
What to do when mercury is retrograde.  The planet mercury rules communication, travel, contracts, automobiles, and such.  This type of influence depends on your zodiac.
Aires: Reconfiguration workplace relationships
Taurus: Issues will relationships.
Gemini: Un-clarity in real-estate.
Cancer: Misunderstanding in relationships
Leo: This is a period for revisiting some issues with money.
Virgo: Redefine your own personality, to rediscover a new way.
Libra: You will feel like you need to isolate yourself.
Scorpio: Avoid complaints from superiors.  
Capricorn: Revise education at this time.
Aquarius: Pay attention to financial agreements.
Pisces: Be cautious. Ex-partners return.
"Enjoy, feel good and live for today"