September's Monthly Insight 
By Kimberly Hastings September 1, 2020
September originates from the Latin Septe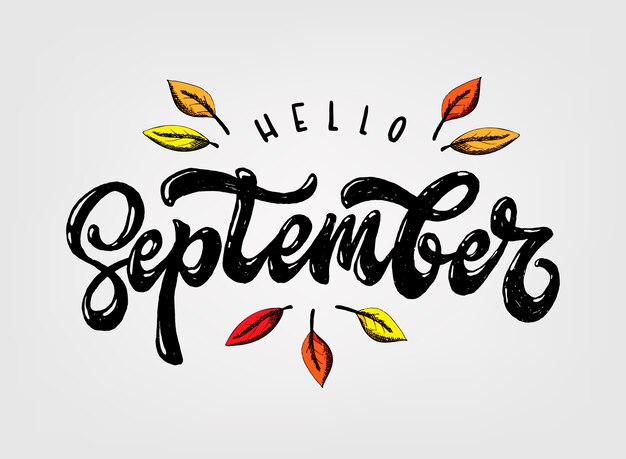 mbre, meaning the seventh month, as the original Roman calendar only contained ten months. September was the month of Vulcan, the Roman God of fire and the forge. The Anglo-Saxons called September Gersst Monath, meaning barley month, as this was the month they would harvest their barley crops. It's no wonder that the Autumn Season begins on September 22nd.
Virgo rules through September 22nd bringing helpful and gentle energy. Virgo season is the perfect time to get organized before Libra takes over on September 23rd with it is sociable energy. September's birthstone is the sapphire, symbolizing clear thinking. The birth flowers are forget-me-nots, morning glory, and aster. 
Spiritual Uplifts' Magical Moon for September
September's Full Moon is the Harvest Moon, which is the full Moon that occurs closest to the autumn equinox. In two years out of three, the Harvest Moon comes in September, but in some years it occurs in October. The September full moon is a time of balance in our lives and settles things.
Full Moon: September 2nd, 1:23 A.M. EDT
Last Quarter: September 10th, 5:26 A.M. EDT
New Moon: September 17th, 7:00 A.M. EDT
First Quarter: September 23rd, 9:55 P.M. EDT
Honoring the goddess, bless yourself with a full moon bath
Clear the space with sage and copal mixed.
Use a Jasmine scented candle to attract the goddess
Put 1 tablespoon of lavender flowers in the bath
Add 1 teaspoon of patchouli
Put 3 carnations in the bath
Take one carnation and place it in a vase next to your soap. The soap will collect the essence of the flower creating beauty and softening the fragrance of the soap.
Place a moonstone crystal next to the bath.
As you wash in the bath feel the moonlight connect you to the goddess energy. The goddess teaches you to love and care about self, others, and the divine. Wash all negative energy away leaving you feeling healthy, pure, refreshed and ready to increase the power within you.
Monthly study at Spiritual Uplifts for September
 By Kimberly Hastings September 1, 2020
Crystal: Blue Opal in Feldspar: This is a supportive stone, assisting with issues relating to self-awareness and self-love. Great stone for those who need help saying "no."
Book: Little Book of Psychic Development: If you feel like your psychic gifts are waiting to be explored, this guide is perfect for you! This book is full of ways to help you discover how to tune in to your intuition and deepen your spirituality.
Oil:  Rue roll-on oil: Roll on the skin for protection, to strengthen the aura and to promote health, concentration and love.
Herb: High John the Conqueror bath herbs: Relax and soak in a bath of these blend of herbs to amplify good luck, health, love and luck in court.
Monthly Quote
Researched by Melissa Villarreal September 1, 2020
""As we look ahead in the next century leaders will be those who empower others"- Bill Gates
Crystal Light Bed and Bio-Mat
Heals: Emotional blockages, headaches, negative thinking, helps with blood pressure, joint pain, weight loss, decrease stress & fatigue…and much more.
Call to set your appointment today.
Sessions: 1/2 hour/$45.00, 45 mins/$60.00, 1 hour/$80.00
Discount packages: 
Video Aura Camera
This aura camera is high tech featuring Aura color analysis and bio-feed back, which focuses on your physical and spiritual well-being. It will show any blockages and personality traits. Knowing only your base Aura color gives you an in-depth look into your core beliefs, physical, emotional, mental and spiritual behaviors and patterns.
 Numerology
 Kimberly Hastings, September 1, 2020
September is a nine month, the number of completion and resolution. This month will be the conclusion of the goals we set back in January, taking what we have learned into
the next cycle, while leaving behind the people, habits, situations, that no longer serve us, so we can look forward to the things to come.
In addition to the nine energy, we also have the stable energy of the four, as 2020 is a 4 Universal Year. This month, we will find ourselves getting back into our routines, with work and career as the priority. We will need more focus to ensure that the transition back into some sort of structure is as smooth as possible, especially with many of us homeschooling and working remotely.
Nine is also the number of community and service, and having compassion for others. This is an unprecedented time and while all of us are affected in some way, the
repercussions vastly differ. We all have different starting positions, and we must remember to think of others. A small act of kindness such as holding the door for someone behind you or complimenting someone's outfit or hair can have a profound effect on that person's day. It takes $0.00 to show kindness and you may just uplift
someone's day.
Expand your horizons, experience new things. Monthly Horoscope-September, 2020
Aries: You are more in tune with your natural impulses.
Taurus: Taking a chance now will lead to greater future satisfaction.

Gemini: Facing recent disbelief and confusion leaves you in
a better frame of mind.

Cancer: You are ready to celebrate recent financial gains.

Leo: There is a lot to be achieved and nothing feels impossible.

Virgo: Whether you are prepared or not the world will expect
a lot from you.

Libra: It might be a good idea to maintain a low profile and
be less vocal.
Scorpio: You will enjoy power and authority in your work.

Sagittarius: You tend to express yourself creatively through
activities.

Capricorn: An open minded approach is what you need now.

Aquarius: This is an especially introspective month during
which you have the chance to truly uncover your strengths.

Pisces: This may be an especially busy time for people who
consult or work with clients one on one.
 Mercury in Retrograde
February 17th to March 10th
June 18th to July 12th
October 14th to November 3rd
What to do when mercury is retrograde.  The planet mercury rules communication, travel, contracts, automobiles, and such.  This type of influence depends on your zodiac.
Aires: Reconfiguration workplace relationships
Taurus: Issues will relationships.
Gemini: Uncertainty in real-estate.
Cancer: Misunderstanding in relationships
Leo: This is a period for revisiting some issues with money.
Virgo: Redefine your own personality, to rediscover a new way.
Libra: You will feel like you need to isolate yourself.
Scorpio: Avoid complaints from superiors.  
Capricorn: Revise education at this time.
Aquarius: Pay attention to financial agreements.
Pisces: Be cautious. Ex-partners return.
Daily and Weekly Horoscopes
"Enjoy, feel good and live for today"